Tourism plays an important role in Australian economy, With so many wondrous landmarks which brings billions to the nation every year. makes Australia as one of finest tourist destination in the world, it can be difficult knowing where to start.
Below are List of Most Popular Tourist Destinations In Australia:
1.Bondi Beach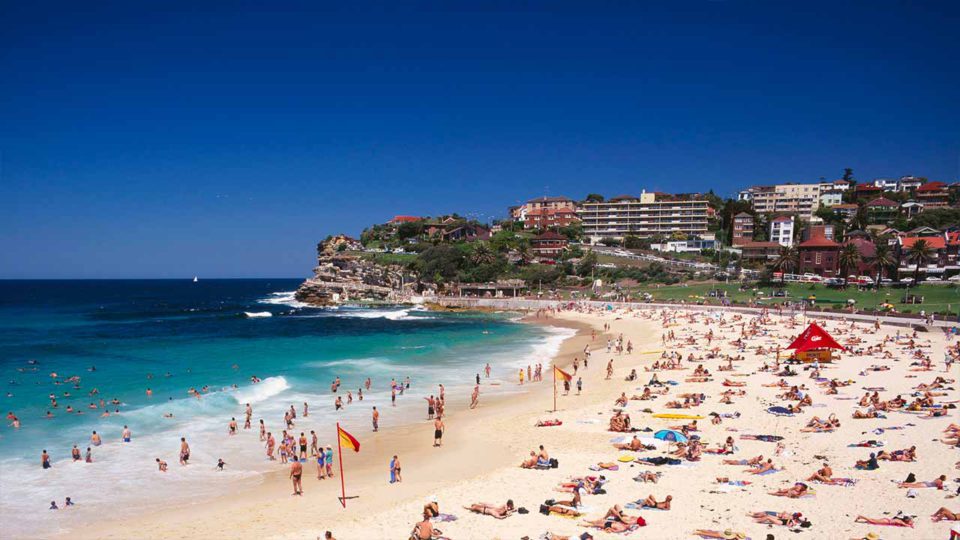 Bronzed bodies, blond sand, backpackers, and surf – throw it all together and you get one of the world's most famous beaches. Only 15 minutes by car from the city center, Bondi Beach is home to one of the oldest surf life saving clubs in the world.
It's also a great spot for a seaside stroll or picnic, and crowds of tourists and locals gather here to celebrate Christmas and ring in the New Year.
A great way to soak up the sea views is to stroll along the scenic Bondi to Bronte coastal walk, which begins at the southern end of the beach and follows the coastline for six kilometers along sandstone cliffs. Shops, cafes, and restaurants lie across the street from this famous coastal strip. Other attractions around the beach include the Sunday markets, ocean pool, and skate park. Take care when swimming at Bondi.
Strong rip tides often sweep unsuspecting swimmers out to sea, especially at the southern end of this kilometer-long strand, so swimmers should stay between the flags. There's a reason the Aussies made a reality TV show called Bondi Rescue.
2. Sydney Opera House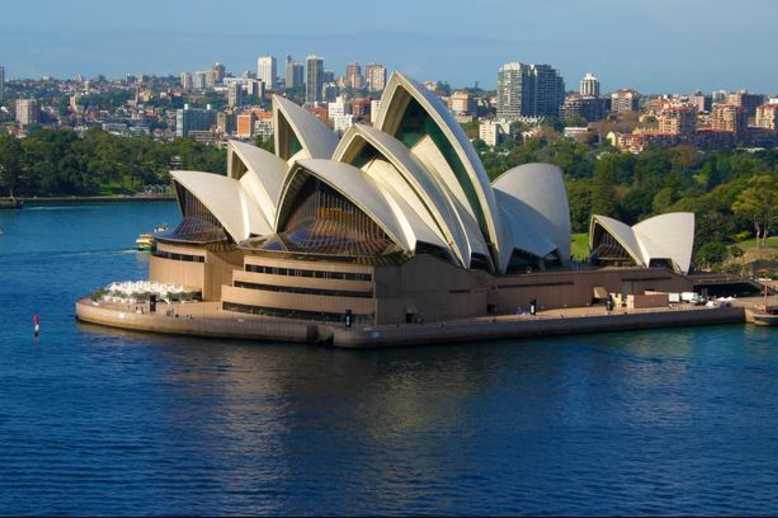 Regarded as a 20th century architectural masterpiece, the Sydney Opera House was designed and built by architect, Jørn Utzon, to reflect the image of a huge sailing ship. It houses multiple venues that together host more than 1,500 performances each year.
Surrounded by the beautiful scenery of the Sydney Harbour and the Royal Botanic Gardens, the famous Opera House in Sydney is one of Australia's most famous landmarks.
3.
Uluru/Ayers Rock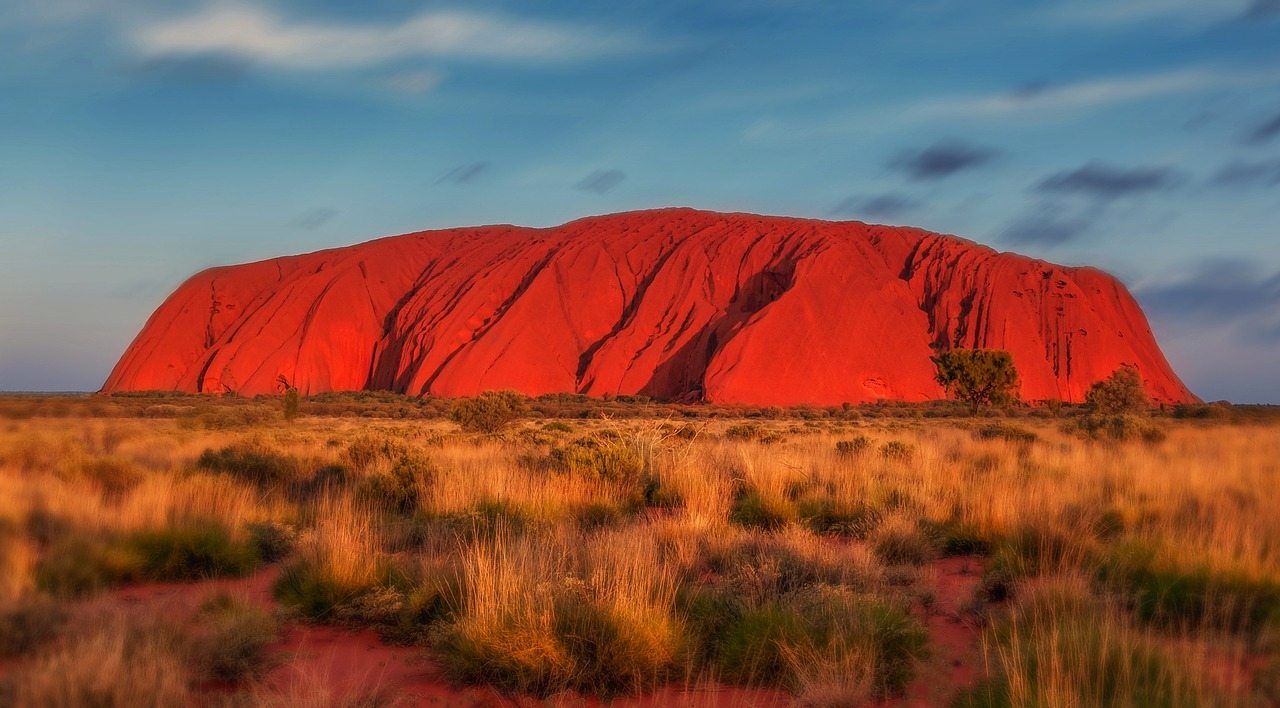 One of the world's largest monoliths, Ayers Rock is also one of the top tourist attractions in Australia. Located within the Uluru-Kata Tjuta National Park of the Northern Territory, this large sandstone formation stands more than 340 meters (1,100 feet) high.
One of the rock's peculiarities is that it changes colors dramatically at sunset from terra cotta to blue, violet and red. The local Aboriginal tribe, known as Anangu, call the rock Uluru and regard it as a sacred site.
4. Blue Mountains National Park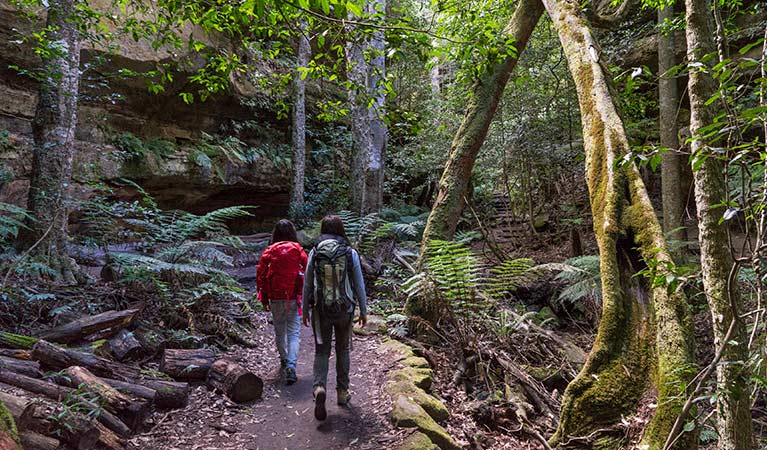 Blue Mountains National Park lies 81 kilometers west of Sydney and is a popular day trip from the city.
Named for the blue haze emanating from the many eucalyptus trees, this stunning park protects more than 664,000 acres of wilderness and encompasses dramatic gorges, waterfalls, aboriginal rock paintings, and 140 kilometers of hiking trails.
The most famous attractions in the park are the towering sandstone rock formations called the Three Sisters.
Other highlights include the Katoomba Scenic Railway, the world's steepest, which whisks passengers down the Jamison Valley through a cliff-side tunnel into an ancient rainforest, and the Skyway, Scenic Cableway, and Scenic Walkway, which all offer elevated views of the dense forests.
Hiking, abseiling, rock climbing, mountain biking, and horseback riding are all popular things to do in the park.
5.
Kakadu National Park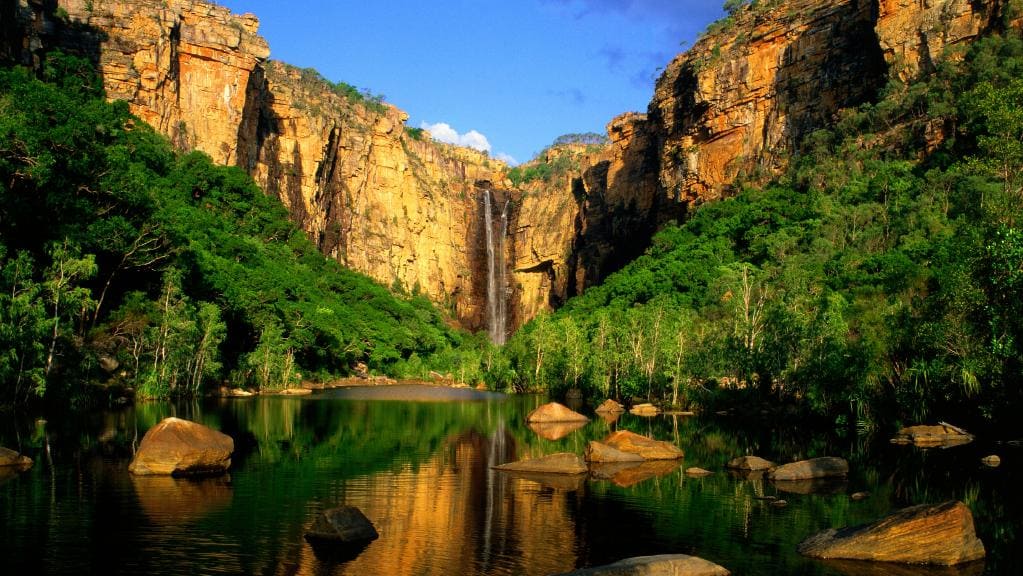 Located in Australia's Northern Territory, about three hours north of Darwin, Kakadu is the country's largest national park.
There is a lot to see in Kakadu National Park, including a large concentration of Aboriginal rock art; some of which are estimated to be up to 20,000 years old.
This park is also home to many different species of wildlife, including wallabies, dingoes and crocodiles. In addition, Kakadu National Park, which is home to one-third of Australia's bird species, is a birdwatcher's dream.
6.

Cradle Mountain, Tasmania

Cradle mountain located within the range of world heritage site of Tasmania, standing at the height of 5069 feet. The cradle mountain features wide variety of rock formations, beautiful landscapes and rich biodiversity of plants and animals.
Lake St Clair, The deepest freshwater lake of Australia also located within this mountain range.
The walking through dove lake loop track offers the visitors cool temperature and amazing view of ballroom forest. The visitors can also see many glacial formations within this mountain range. Many ancient plants and rare species of animals are also live within areas of cradle mountain.
7.

Daintree Rainforest, Queensland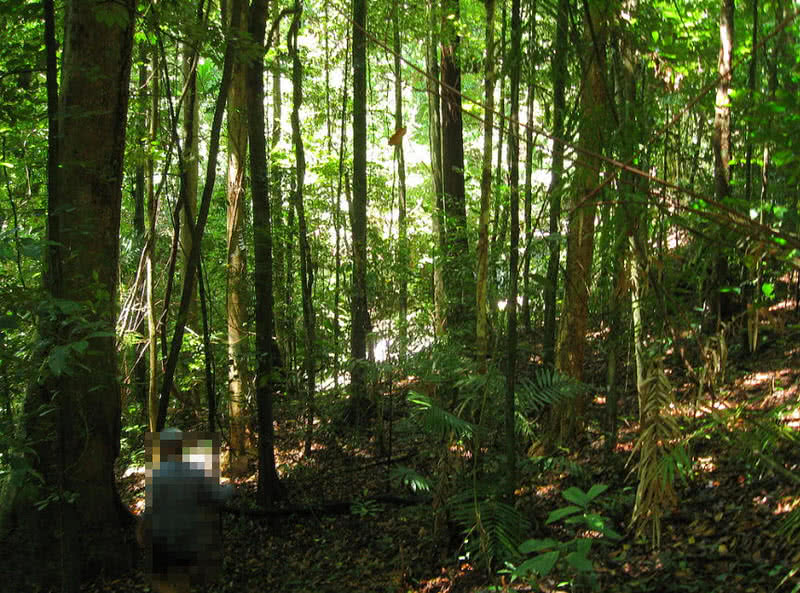 credit of image : By Killerscene – Own Work, Wikimedia, CC0
One of main tourist attraction in Queensland of Australia, spread across 1200 square kilometers, It is a home for many rare species of plants and insects. In fact daintree forest is the oldest tropical lowland forest in the world, have an age of 135 million years.
Daintree rainforest range also listed on UNESCO's world heritage sites and over four lacks of people visited this site in every year.
The walking through Daintree rainforest with experienced guides gives you all sights and sounds of nature. The cruise along daintree river also bring close view of wildlife.
The fast flowing streams, Cassowary water falls and magnificent view of white sandy beaches also becomes best part of daintree rainforest exploration
8.

Fraser Island, Queensland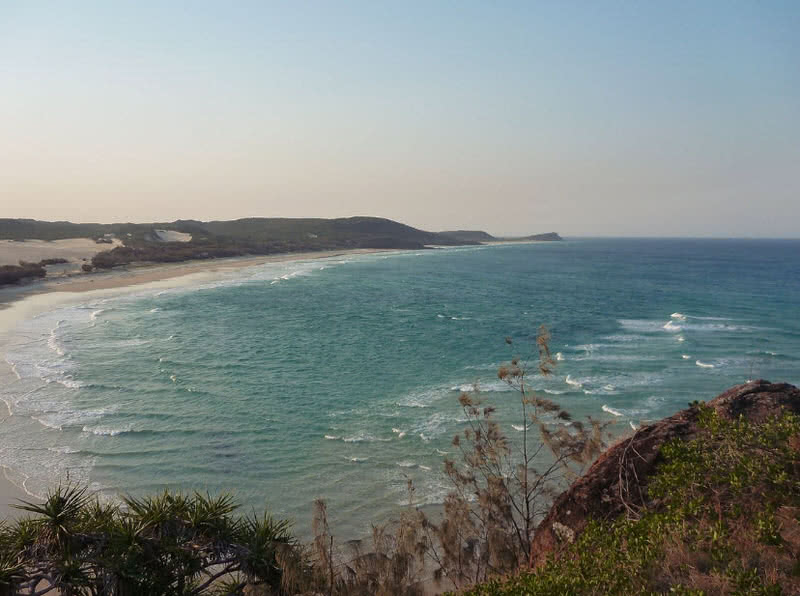 Fraser island is the largest sand island in the world, covers an area of 184000 hectares and stretches over 200 kilometers. It is the only place in the world where you can see tall rain forest within sand, because of mycorrhizal fungi present in the sand of fraser island.
There are 100 different lakes linked with this island, some have tea colored water, some have deep blue water and some have clear water.
The coastal walk in fraser island offers spectacular view of ocean and different species of birds. The cruise tour bring close view of dolphins, turtles and sharks, from August to October you can also see migrating humpback whales.
The Eco-friendly resorts becomes one of main attractions in fraser island, sea view offering villas are also available.
9. Sydney Harbour Bridge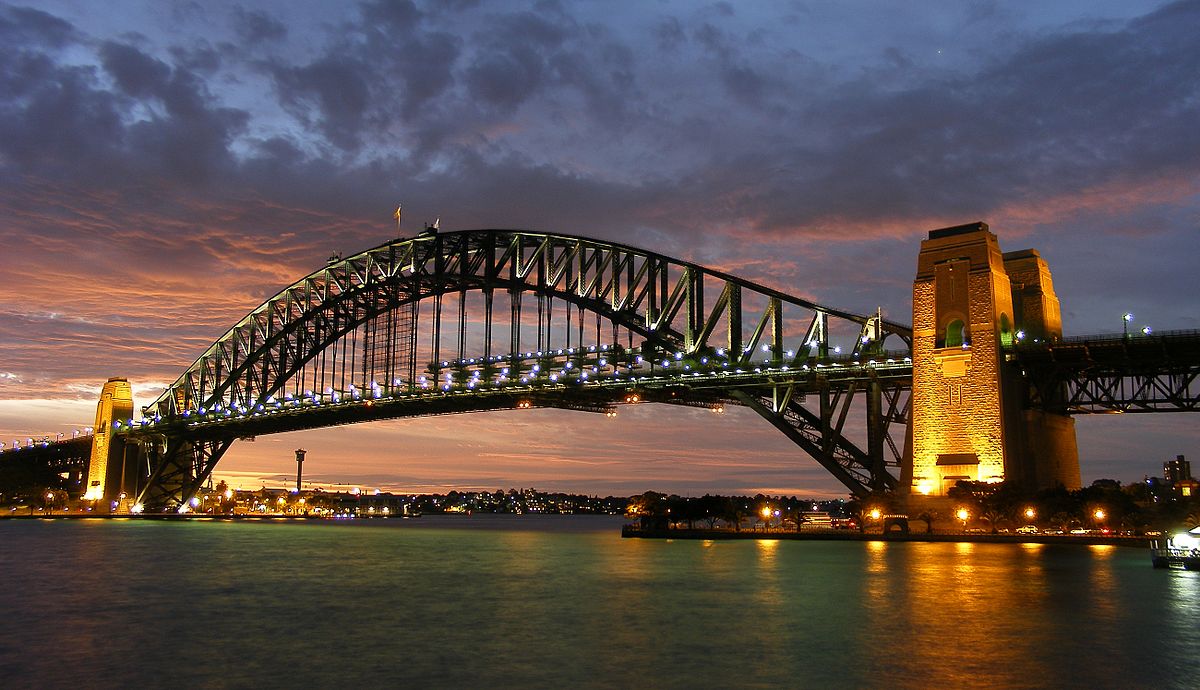 Sydney harbour bridge is the largest steel arch bridge in the world, connects Sidney center business district with North shore. The bridge have length of 3770 feet and height of 440 feet, carries 8 roadlines, two railway lines and cycleways.
It took nine years for the construction of this bridge starting from 1923. Today this bridge becomes one of most photographed site in Australia, attracts thousands of visitors for bridge climbing.
The bridge climbing for tourist started in the year 1998. The authorities will take safely precautions like blood alcohol content reading and climb simulator. Visitors can choose day, twilight or night section for climbing over Sydney harbour bridge, will get stunning view of surrounding cities from top of the bridge.