London International Academy (LIA) is a Canadian Private Secondary Boarding School, located in the beautiful "Forest City" of London, Ontario. They are certified in accordance with the Ontario Ministry of Education to offer academic courses from G9 to G12 and authorized to grant the Ontario Secondary School Diploma (OSSD). With a strong track record of placing students in Canada's top universities.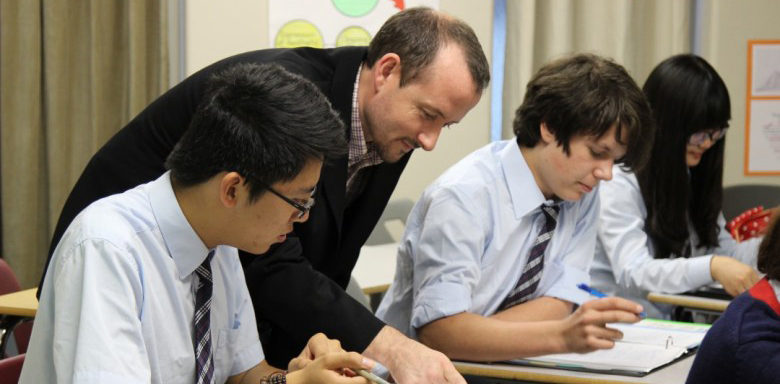 London International Academy offers many advantages to students, both international and domestic: a full Canadian curriculum taught by certified, knowledgeable, and caring teaching staff, on and off-campus housing support, student meal plans, a specialized student services department that offers individualized assistance with university applications, and much more! LIA looks to educate young, bright minds while providing opportunities that allow our students to stand out amongst the crowd.
London International Academy offers an Ontario Secondary School Curriculum from Grades 10 to 12. Almost all  courses are at the university preparation level since most of our students aim to enter North American Universities. As the school grows,more courses are been added to provide a wider selection to each student. The courses currently offered in each grade at London International Academy are listed below.
Please see  course calendar for more details.
Grade 9
English, Mathematics, Science, Business Computing, Mandarin
Grade 10
English, Mathematics, Science, Business Computing, Mandarin
Grade 11
English, Mathematics, Biology, Chemistry, Physics, Accounting, Mandarin
Grade 12
English, Advanced Functions, Calculus and Vectors, Data Management, Biology, Chemistry, Physics, Accounting, Mandarin, Communication Technology, Computer Studies, Drama, Visual Arts.
In Ontario, students typically attend secondary school for four years, from grades 9 to 12 in order to earn an Ontario Secondary School Diploma (OSSD). Students have the option of a fifth year if they would like to improve their 4U grades. The majority of our students study for two to three years in their home country before enrolling here at London International Academy (LIA).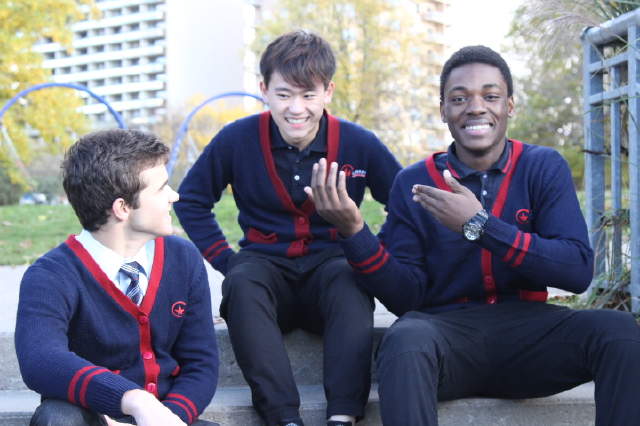 Student Services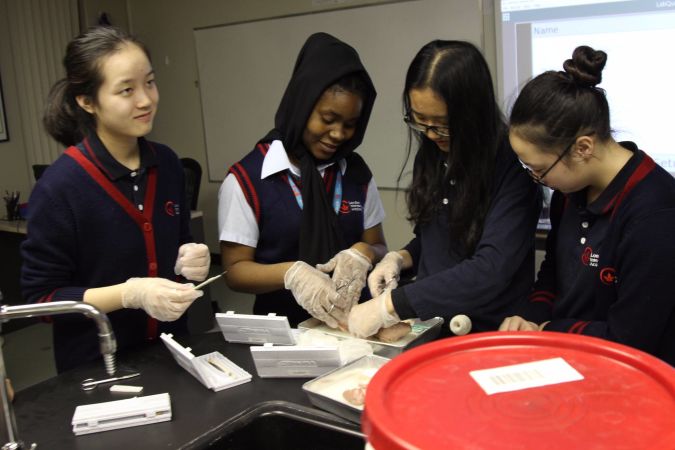 London International Academy offers a wide range of student services, including:
• Gym memberships
• Trips to Niagara Falls, Toronto and other cities
• A cultural exchange summer program
• Individual assistance to students who are applying to study at the university level
• Preparation courses for the Test of English as a Foreign Language (TOEFL), the International English Language Testing System (IELTS) and the Certificate of Proficiency in English (COPE)
• A TOEFL Test Centre
Setting Description:

Here at London International Academy (LIA) our students live and learn together. Students reside in our new Ivy Hall Residence, which just opened in the summer of 2010. LIA strives to provide safe, clean, well-maintained residences, where academic success and personal growth are promoted.

London International Academy Scholarships for International Students
London International Academy is proud to offer their international students entrance scholarships and merit based scholarships. To qualify students must be able to prove their academic grades prior to entering LIA. Merit based scholarships are given to our continuing students based on their grades received at LIA. All scholarships are given by London International Academy.
A scholarship is an academic achievement award often involving a cash prize, certificate, and/or gift. Selection of recipients may also include additional criteria (i.e., community/school involvement, leadership skills, volunteerism, etc.)
Principal Scholarship
Gifted students who have applied on their own without the assistance of a third party, are eligible to apply for the Principal Scholarship. The applicant must take a placement test and participate in a Skype interview. This scholarship has been broken down into three categories. For the first two categories, the applicant must reside in our residences. For the final category, the student is not required to reside in our residences and may choose our homestay option as a boarding alternative. The categories are listed below:
A. One student can receive up to 8 tuition credits for the first year
B. Two students can receive up to 4 tuition credits each
C. Up to 10 students can receive $1,000 CAD each to be used towards their tuition fees
Skype Interview Discount
$500 CAD off tuition fees after completion of successful Skype interview with one of our Admissions and Academic Faculty.
Sibling Discount
25% off 2nd and/or 3rd sibling tuition fees
Merit Based Scholarship (Continuing Students)
Grade average 85% – 89%: Valued at 2 tuition credits
Grade average 90% – 94%: Valued at 3 tuition credits
Grade average 94%+: Valued at 4 tuition credits
For more information on scholarships or other services available to international students please contact : +2348176001000
Cost:

Tuition Fees: $12, 800 Accommodation & Meal Fees: $8,900 Other Fees: $1,650 Total: $23,350 A full fee schedule can be seen under the Admissions tab on our website.