Sunway University is a private university located at Bandar Sunway, Subang Jaya, Selangor, Malaysia. It sits on a 24-acre piece of land that hosts both academic and residential blocks. Furthermore, the campus is situated near the Sunway Lagoon Theme Park and is approximately 16km from Kuala Lumpur.
Sunway University was opened in 1987 as Sunway College. Later on, in 2004, the Ministry of Higher Education in Malaysia upgraded it to university status and became Sunway University. As you can see, the institution is still young and quickly growing to become one of the best in the region. Students looking to study abroad will have the opportunity to not only start a career but to be a part of something great in the making.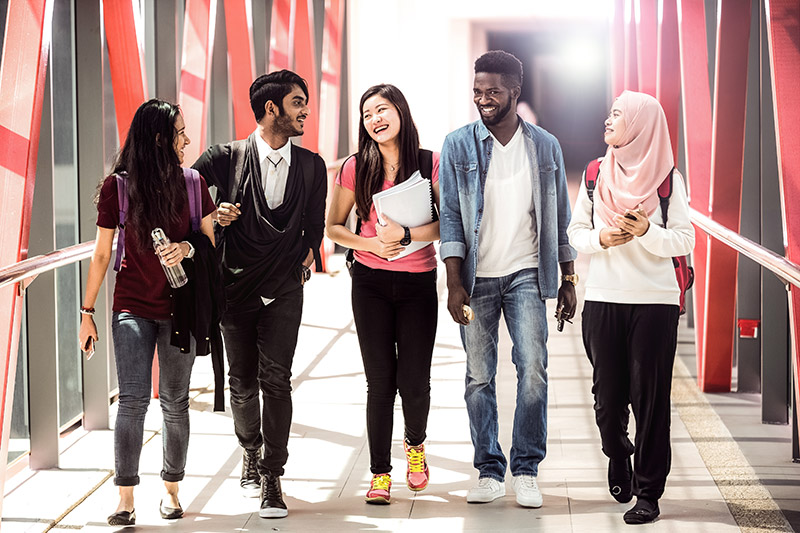 Sunway University is a top performer and offers a wide range of courses, which are all taught in English. The school offers both graduate and undergraduate programs with a wide range of faculties to choose from. Each faculty is headed by a Dean and boasts several departments and institutes.
Welcoming students from over 90 countries, with all programmes accredited and taught in English, Sunway is a world-class university rated 5 stars by the Malaysian Qualifications Agency and awarded an international QS 5 stars for teaching, employ ability and facilities. The University, is also in the top 2.5% of universities in Asia (QS Asia University Rankings 2018).
You can choose a course from the following schools: school of arts, school of business, school of hospitality, school of science and technology, and the school of mathematics among others.
Sunway University also boasts several research institutes which are well-funded. If you are into innovative developments and research, here is the best place you can put your creative mind to work. The ten research institutes cover the major fields offered. There is the Center for Commercial Law and Justice, Center for Virus and Vaccine Research, Research Center for Crystalline Materials, Research Center for Carbon Dioxide Capture and Utilization, and Research Center for Nano-materials and Energy Technology among others. These research institutes are led by some of the most brilliant minds on the planet, which ensures that you get the best possible experience as well as guidance.
Sunway University is a well-recognized academic performer. All its programs have been accredited and comply with Malaysia's quality and regulatory systems.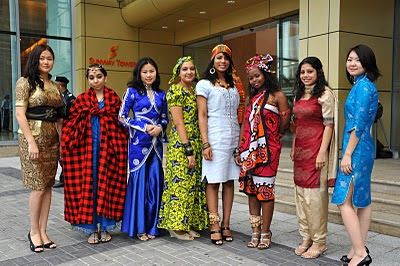 International Student
Application Documents Requirement
All International Students should read the requirements for enrollment carefully and ensure all information is complete before submission.
Complete and submit the International Student Application Form.  To avoid delays, ensure that all necessary information is complete, with the following documents attached.  Any incomplete application is ineligible for processing.
| | |
| --- | --- |
| | Seven (7) recent Passport-sized Photos (3.5 cm x 5.0 cm) |
| | |
| --- | --- |
| | Two (2) sets photocopy of your Passport – all pages including blank pages with a validity of at least One (1) year from the Intake Date |
| | |
| --- | --- |
| | One (1) copy of Special Pass and/or Passport Page with Exit Stamp (where applicable) |
| | |
| --- | --- |
| | Three (3) sets of Certified true copies of all relevant Academic Result Qualification or Transcript with School Leaving Certificate & Testimonial (English translation of all documents to be submitted, if necessary) |
| | |
| --- | --- |
| | Pre-Arrival Medical Screening Report |
| | |
| --- | --- |
| | If financed by a Scholarship/Study Loan, documented evidence must be attached |
| | |
| --- | --- |
| | No Objection Certificate (NOC) for Students from Sub-Saharan Africa |
| | |
| --- | --- |
| | Enrolment Fee of RM800 (non-refundable) & Security Deposit of RM1,000 (refundable) |
| | |
| --- | --- |
| | EMGS (Education Malaysia Global Services) Fee of RM2,000 (non-refundable) for new Student Visa application including Insurance & Medical Check-up.  This amount is neither refundable nor transferable once the Student Pass application has been initiated. |
| | |
| --- | --- |
| | Accommodation Application Form (if required) with Accommodation Processing Fee of RM150.00 (non-refundable) & Deposit of RM200.00 (refundable) |
Additional Documents Required
If you have previously studied in another Institution of Higher Learning (University or College) in Malaysia, additional documents needed are:
Release Letter (from former Institution of Higher Learning) and
Attendance Report (at least 80% Attendance)
Academic Performance Report
International Students from other Institutions of Higher Learning in Malaysia who intend to change institution before successfully completing their Courses/Programmes must obtain approval from the Ministry of Higher Education and Immigration Department.