Dubai is the fourth most visited places in the world that is famous for the high-rising architectural wonders and excellent collection of resorts and spas. It is a place that was once the talk of the town for its stellar tower Burj Al Arab, only to be replaced by the Palm Jumeirah and today the staggering, Burj Khalifa. Lets just say, this city never stops growing and is on a rapid rise building futuristic towers as well as fascinating attractions.
If you continue reading this list of tourist sites that we have prepared, you will be taken on a guided tour to some of Dubai's best places to visit where you can find tons of fun things to do. Certainly, it is a holiday experience taken to another level. So, start reading and bookmark the places you would like to visit during your tour in Dubai.
1. Burj Khalifa
Burj Khalifa, the landmark building is on every traveller's list of tourist places to visit in Dubai. The staggering bird eye views from the 124th floor are an experience of a lifetime, with the desert covering one side and the turquoise blue ocean on the other.
2. Burj Al Arab
One of the most popular tourist attractions in Dubai is the Burj Al Arab. It is the fourth tallest hotel in the world and the most expensive '7-star hotel' which holds many feats. Burj Al Arab is beautifully lit up in the evening by choreographed lighting and offers a myriad experience of exploring the Dubai attractions.
3. Jumeirah Beach
Jumeirah beach is amongst the most popular places to visit in Dubai, ideal for all travelers. With a series of exotic hotels lined up throughout the road leading to the beach, world-class facilities and majestic sunset views at the beach make for a picture-perfect destination.
4.  Mall of the Emirates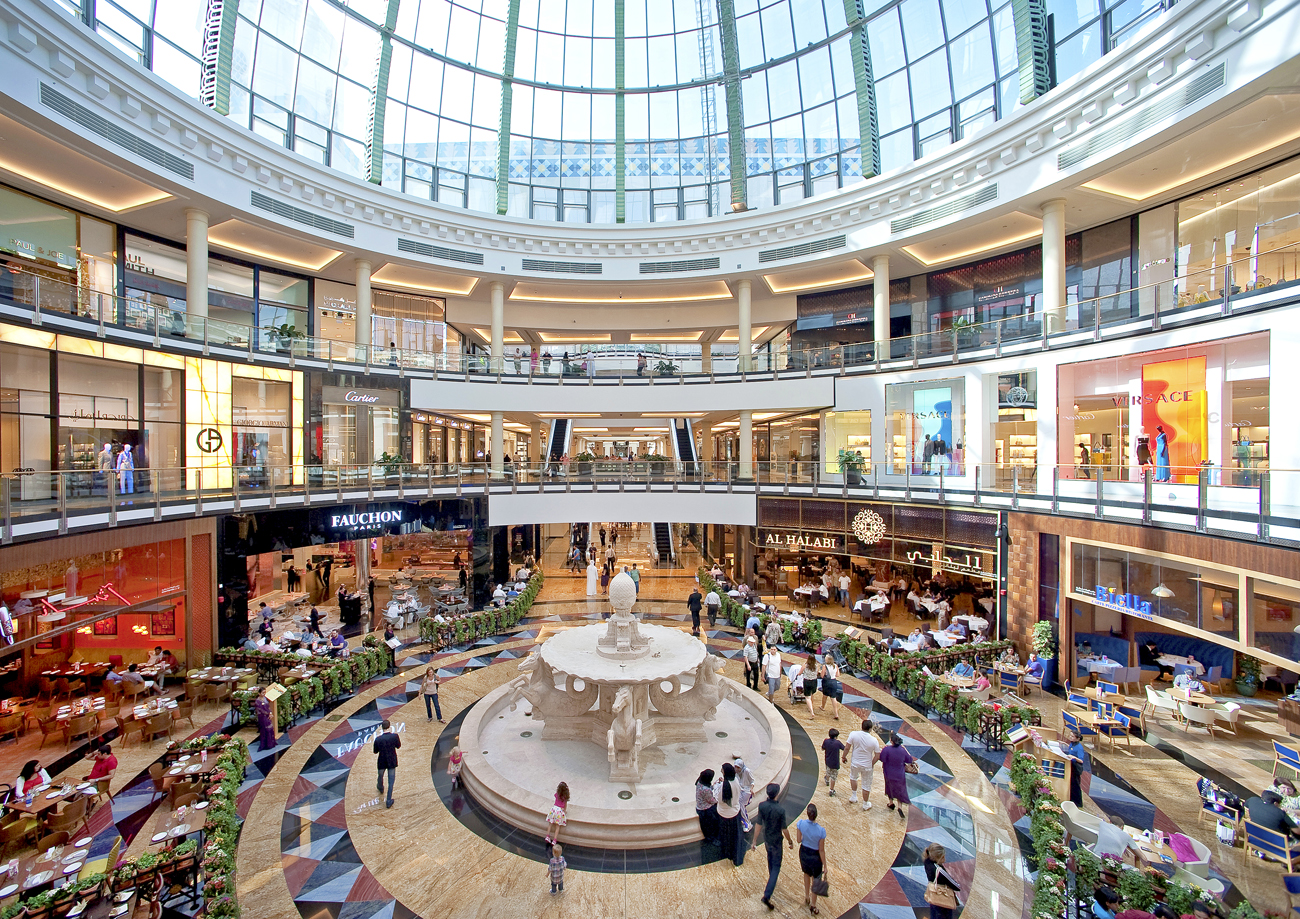 Number four on our list of the best places to visit in Dubai is Mall of the Emirates, equipped with almost everything under one roof. Be it the cuisine from every part of the world to the numerous brands to shop or the exclusive Dubai Ski, which consists of a fantastic ski set up and a penguin enclosure – all at a temperate of -4 degrees Celsius. Mall of Emirates has to be on your list of the top tourist attractions in Dubai.
5. Dubai Mall – Extravagant Shopping Arena
Popularly known for its shopping extravaganza festivals– 'Dubai shopping festival' and 'Dubai Summer Surprises', this mall is for the shopaholics who are sure to be spoilt for choices. Dubai Mall provides entry to Burj Khalifa and also houses the famed Dubai Aquariumand is loaded with an array of entertainment options – gaming zone, ice skating rink and multiplex.
6. Wild Wadi – Fun And Frolic Waterpark
Wild Wadi is a popular amusement park located in front of Burj Khalifa, which is packed with some fun-filled rides of more than 25 types. This is a perfect place to enjoy with your family while getting to know about the Arabian folklore, upon which Wild Wadi is based.
7. Dubai Creek
The creek is natural seawater, which cuts through the center of the city. Tourists could take a boat or abra to view the port on the other side. The picturesque view of the town, enriched by the history of Dubai makes it one of the most romantic tourist places in Dubai.
Ideal for: Family, couples and friends.
8. Dubai Aquarium – The Underwater Zoo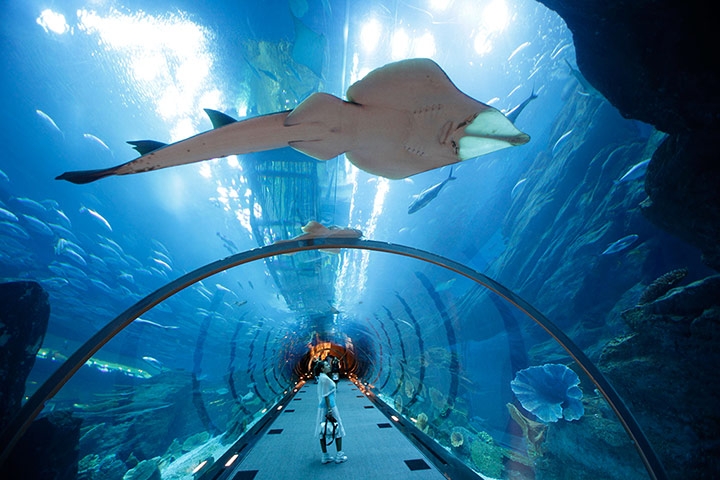 Have you been to an underwater zoo? Yes, one exists! Visit Dubai Aquarium, is one of the popular tourist attractions in Dubai which has varied activities, including an underwater zoo, glass bottom boat tours, cage snorkeling and shark diving. It's a unique mix of experience, so be sure to have some fun!
9. Global Village – Avenue To Eat, Shop And Entertain
The global village is a destination which provides a wonderful international shopping experience as well as entertains you with some of the best performances from artists all over the world. The Global village also has food joints, serving delicious cuisine.